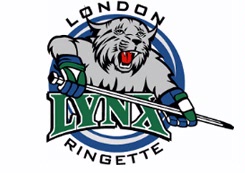 We nearly tied a family record this past weekend. From Friday through Sunday our kids had 17 separate ice times. There were 12 ringette games, 1 ringette practice, and 4 hockey games. Fortunately, we have two daughters on the same team or we would have broken the old record of 18 ice times in the same time period.
My responsibilities in that myriad of matches was to chauffeur my three oldest girls to their games in a city that is about an hour's drive from home. That task amounted to 3 return trips and over 6 hours of driving. That can feel like a waste of one's waking hours, but I'm happy with how I made use of the time.
The night before the tournament I downloaded a whole conference worth of messages and question and answer periods. The content of these downloads came from a conference called Lead 2011. The theme for the conference, held in Maine on a weekend in November, was
The Enduring Gospel
. The conference featured two preachers whose preaching, and writing, powerfully resonates with me. From the
conference's website
:
RAY ORTLUND –
Has received a B.A. from Wheaton College, Th.M. from Dallas Theological Seminary, M.A. from The University of California, Berkeley, and Ph.D. from the University of Aberdeen, Scotland. Pastor Ortlund served as Associate Professor of Old Testament and Semitic Languages, Trinity Evangelical Divinity School, Deerfield, Illinois from 1989-1998.He was ordained by Lake Avenue Congregational Church, Pasadena, California, 1975. He currently serves as pastor at
Immanuel Church
, Nashville, Tennessee (an Acts 29 church) and as a Council member with The Gospel Coalition. He has been married to Jan Giles Ortlund for thirty-eight happy years, and they have four delightful children.Says, Ray: "I have the most wonderful wife, I love my kids and grandkids, and I love Immanuel Church. My dream is that God would use us for true revival in our city."
MATT CHANDLER -
Serves as lead pastor of
The Village Church
in Highland Village, TX. He describes his 7 year tenure at The Village as a re-planting effort where he was involved in changing the theological and philosophical culture of the congregation. The church has witnessed a tremendous response growing from 160 people to over 5000 including two satellite campuses (Denton and Northway). Alongside his current role as lead pastor, Matt is involved in church planting efforts both locally and internationally through The Village and various strategic partnerships. Prior to accepting the pastorate at The Village, Matt had a vibrant itinerant ministry for over ten years where he spoke to hundreds of thousands of people in America and abroad about the glory of God and beauty of Jesus. His greatest joy outside of Jesus is being married to Lauren and being a dad to their three children, Audrey, Reid, and Norah.
I found the preaching and Q & A sessions uplifting and enlightening and recommend them to you. They can be downloaded
here
.